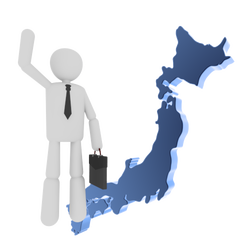 The revised Corporate Law in 2014 requires Listed Companies to appoint at least one independent director.
In addition, Tokyo Stock Exchange (hereinafter, "TSE") has formulated the "Japan's Corporate Governance Code" which requires Companies listed on the First Section or the Second Section of the TSE to appoint at least two independent directors who should fulfill their roles and responsibilities with the aim of contributing to sustainable growth of companies and increasing corporate value over the mid- to long-term.
This Code has just entered into force from June 1, 2015.
More precisely, the appointment of independent directors is not obligatory, but if Listed Companies do not appoint independent directors, they should explain sufficient reason.
Overseas investors seem to evaluate the companies highly which have independent directors so most Listed Companies have decided to appoint independent directors.
Many of Japanese Listed Companies hold an ordinary general meeting of shareholders in June, so they are now finding candidates for an independent director.
In many cases, candidates for independent director are former managers, lawyers or accountants.
I have been working as an independent director since this June.
It is expected that the system of an independent director shall be more effective and this system will contribute to further development and success of companies, investors and the Japanese economy.